Wickhambrook Village War Memorial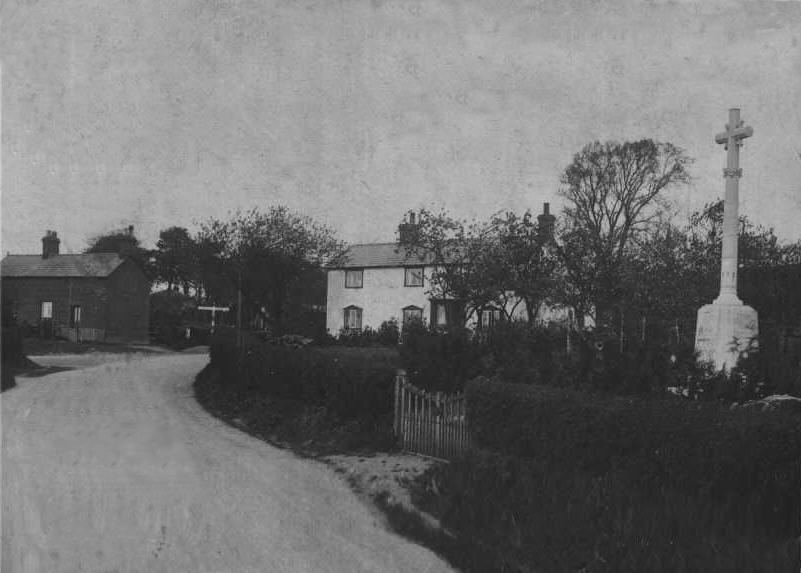 Wickhambrook War Memorial in its original location on Shop Hill
The village of Wickhambrook has a War Memorial in the current village cemetery on Cemetery road. This has not always been there. Originally it was erected near Thorn's corner on Shop Hill. It was moved to its present position in 1924 and unveiled on Sunday 27th April of that year. For further information about the memorial please see the "Undying Memory" website.
The other war memorial to the Fallen of Wickhambrook is the clock in All Saints' church tower.
Greater love hath no man than this, that a man lay down his life for his friends. St John 15-13"
* Known as Jack (Percy) Holden
Wickhambrook war memorial
Other resources