Easter Day Services
Please see the Service Rota for details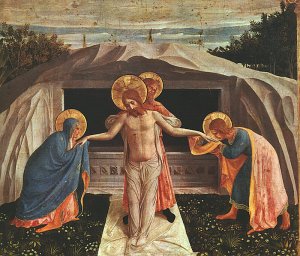 Easter commemorates the resurrection of Jesus Christ
Easter commemorates the resurrection of Jesus Christ. It is the most important Christian festival, and the one celebrated with the greatest joy.
Full list of services.
People love to give and receive Easter eggs, read more about the Real meaning of Easter and how to buy Fairtrade chocolate Easter eggs.