The Blackheart Orchestra - Diving For Roses Tour
All Saints' church PCC are very pleased to be hosting The Blackheart Orchestra on the Wickhambrook leg of their European tour which is promoting their new fourth album, Diving for Roses. The concert is Sunday 3rd September 2017. Doors open at 7.30pm for an 8.00pm start. There will be two sets of 45 minutes with a 20 minute interval when refreshments will be available.
Tickets are available on the door at a cost of £10 at All Saints' Church, Wickhambrook (CB8 8XH) but can be purchased in advance by contacting the Box Office on 01440 821029.
Proceeds from the concert will be in aid of All Saints' Church, Wickhambrook.
Please email contact@bansfieldbenefice.org.uk for further details.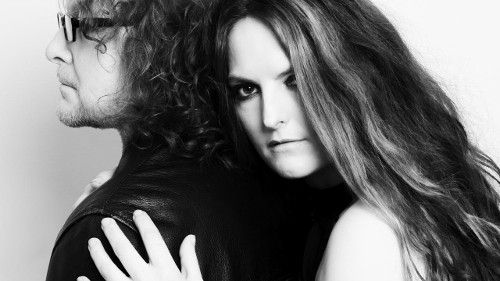 The Blackheart Orchestra - Concert Poster PDF download
About THe Blackheart Orchestra
The Blackheart Orchestra (http://www.theblackheartorchestra.com/) are award-winning British songwriters, composers and multi-instrumentalist duo Chrissy Mostyn & Richard Pilkington. The band blend musical styles in a non-conformist way seamlessly sidestepping boundaries to create their unique, acoustic / electronic / symphonic music.